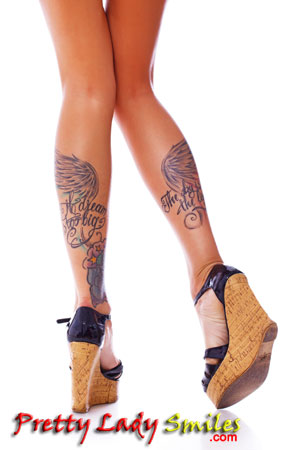 The price of a tattoo might shock you if you are a first-time tattoo girl, especially because you probably know someone who is broke but still has a ton of tattoos. If you're determined to get your body inked but need help coming up with ways to make it happen, here's the list you need to make your dream of a tattoo reality:
1. Shop Around
You'll need to book an appointment to sit down with an artist. While you're there check out their portfolio to make sure you think they have the experience to give you exactly what you want. Bring in a picture of what you want to be done, so they can name a price. Let them know that you'll be in touch. You don't have to make a decision to go with them that day. Let them know that you need to see if you can fit it into your budget and let them know that you appreciate them taking the time to talk to you. Don't tell them that you are shopping around for the best deal! This could annoy them and if you end up wanting to go back to them, then that could be awkward. Book more appointments at other tattoo shops and see what they tell you. FYI- all the quotes you hear should be in the same price range. If you are quoted 20% less than the average price you were given, don't go there! There's probably something not right. Choose whichever artist showed you that they can give you the EXACT tattoo work that you want at the most reasonable price.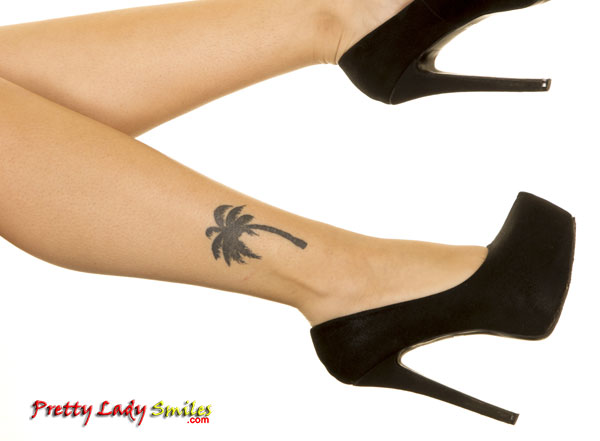 Scope out the 'burbs. If you live in a big city, keep in mind that generally business owners pay more for renting their facility than those in a rural area. You can find some truly good artists in small towns that are able to charge less for that reason. They tend to have a lot of experience because they get to tattoo everyone they know in town, but check out their portfolio as a precaution. Some suburban places only charge you for the actual work and not an hourly sitting fee like most places in the city do.
2. Save up
As with any tattoo, it's important to think about it a while before rushing into it. Saving up is a good idea since it forces you to really think about it before getting it permanently inked on your body. It's best to think about getting a tattoo for a whole year before getting it done.
If you're someone who struggles to save here's some tips:
As soon as you get your paycheck, before you buy anything or pay any bills, put a set amount in your savings account and don't touch it. It's helpful to have a savings account that isn't through your regular bank. You don't want to have easy access to the funds or be able effortlessly to transfer money to your checking account. This needs to be an account that is set up for your tattoo fund only.
Get a temporary second job. This doesn't mean you have to finish your day job and get a weekend job at the grocery store. The second job can be something you do on your own time. Good ideas are mowing the lawn for someone who's willing to pay, selling cosmetics (if you are going through a MLM look for one that does not require you to purchase inventory before you get started), or becoming a driver for Uber or Lyft. The hard work and extra time put in can make you appreciate your new work of art even more.
3. Sell your stuff
Chances are if you're a person who has trouble saving, you also have a little-bit of the shopping bug. Look around your home for any items you no longer use. Using a local market to sell your items quick is your best bet. Many communities have a flier where you can advertise any of your goods you want to get rid of. Lots of times this method of selling will get you the most cash since the person gets to see the item in person before making the deal and they don't have to pay shipping and handling. For things you make and sell try Etsy or eBay. Both are fairly inexpensive routes to market your goods.
4. Build a Relationship with your artist.
If you appreciate your artist's work, give them lots of love on social media. Showcase your ink that they're responsible for and brag about how they are the best and how you always go to them for any ink work, tag them, retweet them, and show off their posts of work they do on other people as well. Chances are they'll greatly appreciate the free advertisement and love having you as a customer. The artist is likely to charge you less if they feel like you're "friends" and you are helping them to get more clients.
5. Get it for free.
If you are an artist yourself who would like to have your artwork brought to life on your body, look for art contests. There's usually a few on the web for hopeful tattoo owners to enter. If the contest requires votes, make sure you let everyone know how important the tattoo would be to you and remind them to vote as often as the contest will allow. Don't just stop at your immediate contacts. Post on tattoo blogs, on social media, and on tattoo websites.
If you don't win, there are more options. If you have a birthday coming up, you can ask family and friends that normally buy you presents to contribute to your tattoo fund instead of getting you a gift.
You can also ask for funding. Please note that you should only do this if your tattoo would bring meaning to your life. Asking for funds so you can get a cartoon character or a band's name tattooed on you will be seen as immature and will likely annoy people rather than inspire them to donate to your cause. Asking for donations for something that honors the life of a close relative or symbolizes an important moment in your life will be viewed in much higher regard by others. The best way to go about this without seeming rude is to post on social media. It lets people know what you are passionate about and gives them the option to donate or pass depending on if they can afford to without feeling pressured.
In addition to being able to afford the tattoo, make sure you can have the funds available to pay for touch up work down the road and that you have enough to tip your artist after the tattoo is complete.